About Us

Thank you for considering us for your window cleaning needs on your home. As you can see from our Services Page we also provide a lot of other services too. I am excited to inform you that we have been providing outstanding results to our customers since I bought the company in 1985.
I moved to Austin in the summer of 1985 with a freshly signed diploma from Indiana University with a Bachelor Degree in Finance with dreams of starting a career in banking in Texas. The beginnings of the real estate bubble bursting and the Savings & Loan crisis starting left the banking industry in very bad shape and I sought a start in another industry. Fortunately, I found this very small window cleaning company for sale and bought a job for myself by financing the sale with the previous owners and I embarked on what has turned into a very long successful career growing a one man shop into the largest window cleaning company in Central Texas.
I cleaned my first windows on the outside of the 18th story of a new hotel in downtown Austin and went from High Rise to Store Front to Houses all over the greater Austin area washing windows wherever I could get work. As we grew I realized that I needed different crews providing the different services we offer and we now have crews that specialize in Commercial window washing and other crews that specialize in Residential window cleaning and other services.
Our Residential Window Cleaners are well trained in safety, detail, customer service and professional appearance and will provide you with outstanding results.
Thanks again,
Sam Terry
Quality Service | Highly Trained Professionals | 100% Satisfaction Guarantee | FREE Online Quotes
Schedule an appointment today!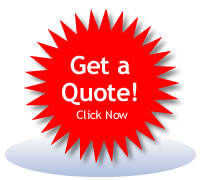 We Accept

Reviews
I highly recommend them!
Their team consistently provides remarkable customer service while delivering superior results.
Robert Gaston, Austin, Texas