Choosing the right company!
When it comes to hiring anyone to work on your home, you should always do your research. When you open the phone book or perform an internet search you find an overwhelming list of companies. I have listed many of my competitors below, not to lose your business, but to educate you on your options and the importance of hiring a professional company.
I know some of these companies and their owners. Many of them have good businesses. Do your due diligence by looking for the "right" credentials by asking the following questions:
Are they insured with both workers' compensation and general liability coverage on all employees and the owner?
Do they have workers certified by the International Window Cleaning Association Safety Certification Program?
Do they have a list of references available?
Do they have a website where I can learn more?
Are they a company that I would feel comfortable with in my home?
Proof of Proper Insurance a MUST HAVE!
Click to download proof of coverage
Click for list of Central Texas window washing companies
Schedule an appointment today!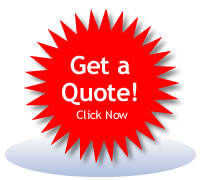 We Accept

Reviews
I highly recommend them!
Their team consistently provides remarkable customer service while delivering superior results.
Robert Gaston, Austin, Texas