How do I select a Professional Window Cleaning Company?
Choosing the wrong contractor to wash the windows on your home can expose you and your home to unnecessary problems and perhaps even liability. Additionally, your windows may not look as nice.
The International Window Cleaning Association (IWCA) is a non-profit trade association committed to "educating and assisting its members in developing professionalism, ethics and standards of safety…" Through its programs, the IWCA promotes safety, training and a professional, responsible image of the window cleaning professional. Over the past ten years the IWCA has delivered at least 3 regional safety training programs a year at various locations throughout the country. The IWCA has also offered the only Window Cleaning Safety Certification Program since 2007.
Sparkling Clean Window Company is a founding member of the IWCA. Sam Terry, our CEO, served on the IWCA Board of Directors for 7 years including one year as its President. Many of our technicians have attended IWCA training sessions and all of our crew leaders are Safety Certified through the IWCA Safety Certification Program.
Your window cleaning company will be in your personal space. Make sure that they project the image that you will feel comfortable with and that will reflect well on you. Ask if the cleaning company's technicians are:
Uniformed
Driving Company Marked Vehicles
Passed Criminal Background Checks
Passed Drug Screening
Insured
Put your home in the hands of a qualified contractor. Ask for a list of window washing references. Look for a good track record and history and at the experience of the Company's leadership.
Schedule an appointment today!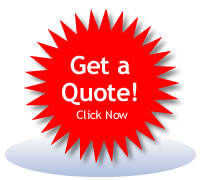 We Accept

Reviews
I highly recommend them!
Their team consistently provides remarkable customer service while delivering superior results.
Robert Gaston, Austin, Texas