Removing Mold and Mildew
How do you remove mold and mildew without causing damage?
The humidity in Austin may not be what it is in Houston or other areas, but it combined with periodic rain does provide the perfect mix for mold growth on your home, roof, sidewalks, rock walls and other areas around your home. This is not only unsightly, but can also create slip hazards or damage to your roof.
While you may be tempted to call us to take care of the problem for you, and we are happy to do that, many homeowners can safely take care of the problem themselves. Here is the quick and easy method we recommend:
Pick up a small pump up garden sprayer at Home Depot or Lowes and fill it with a 50/50 mixture of bleach and water. Remember to pour the water in first and then add the bleach.
Soak all plant life with fresh water that might get the bleach mixture sprayed on it. Bleach does harm plant life so you will need to make sure your plants are protected.
Spray the mold and mildew thoroughly and let it soak.
Repeat spraying any area where the stains have not disappeared.
Rinse the area thoroughly with water. Bleach is corrosive so diluting any areas affected is critical.
Run plenty of soapy water through your sprayer as soon as you finish so that the bleach does not damage its parts.
If this does not sound like the type of project you want to tackle yourself, give us a call and we will give you a free estimate to take care of the problem. We have experience with this problem and all of the equipment necessary to get the job done without harming your plants or home.
Schedule an appointment today!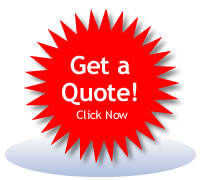 We Accept

Reviews
I highly recommend them!
Their team consistently provides remarkable customer service while delivering superior results.
Robert Gaston, Austin, Texas