Roof Cleaning Austin and Central Texas
Have you noticed your shingle or tile roof getting discolored with dark streaks?
The primary source of this discoloration is a species of algae called gloeocapsa magma. It along with other types of algae, molds, mildew, bacteria, moss and lichens are transported through the air and tend to collect on roofing structures with texture. They can make your roof look horrible and they can also cause damage. You may notice them more prominently on the Northern slopes of your roof.
Left untreated, the algae and other growths spread across the roof with rain or humidity. They feed on the limestone that is used as filler in asphalt shingles and used in roof tiles and break down the shingles. Lichens and moss can take root in the algae as well and their root system can grow into the shingles further breaking them down.
Regular maintenance cleanings of your shingle or tile roof can extend the life of your roof and keep it looking nice.
In the past, pressure washers were used to clean roofs. However the water pressure can cause further damage to the roof and accelerate the decomposition and aging of the roof. Some insurance companies in some parts of the country have threatened to cancel coverage due to the problem.
Click here to view news coverage.
Sparkling Clean Window Company uses an environmentally safe, non-pressure, soft wash roof cleaning method. We follow guidelines published by the Asphalt Roofing Manufacturers Association:
For a fraction of the cost of a roof cleaning, we will treat your roof annually so that you don't have to worry about the problem.
Schedule an appointment today!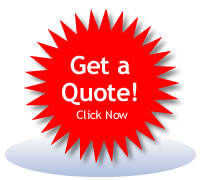 We Accept

Reviews
I highly recommend them!
Their team consistently provides remarkable customer service while delivering superior results.
Robert Gaston, Austin, Texas