Safety and Training
Sparkling Clean Window Company's experience and expertise provide the structure for a safe work environment. Our safety and training programs are well planned, well executed and well documented. They provide our customers with an unparalleled level of confidence.
Providing a safe work environment is our top priority. Our comprehensive safety assurance and training program includes the following:
We conduct monthly safety meetings which incorporate the International Window Cleaning Association (IWCA) Safety Certification curriculum.
We provide at least one IWCA Certified window cleaner to every jobsite.
Every jobsite is planned out prior to work commencing.
We conduct background checks on all employees as well as pre-employment and random drug testing.
All window washers receive a half-day training seminar in our classroom and hands-on training facility prior to being sent into the field. At the work site, window cleaners receive further hands-on training and oversight.
We utilize training offered by outside services such as the International Window Cleaning Association (IWCA), Scaffold and Access Industry Association (SAIA), Power Washers of North America (PWNA), and Construction Safety and Health.
To stay at the forefront of our industry, we have actively participated in the development of numerous American National Standards Institute (ANSI) Safety Standards. Additionally, we are involved in many different Industry Associations and participate in many forums so that we keep informed.
OSHA law requires through their General Duty clause to provide a safe workplace. This requires window washing contractors to train their employees, the professional window cleaners. A competent window cleaning company will assure that this obligation is met.
Schedule an appointment today!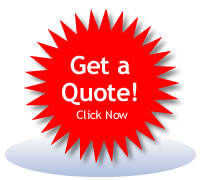 We Accept

Reviews
I highly recommend them!
Their team consistently provides remarkable customer service while delivering superior results.
Robert Gaston, Austin, Texas