How often should I clean my windows?
This question has been asked of us many times and for years my answer was, "clean them whenever you wish they looked better than they do now."
In 2012, Dr. Paul F. Duffer, PhD, retired in 2008 from PPG Industries after over 30 years of conducting detailed investigations regarding glass surface corrosion and the interactions of hard water spots, concrete runoff with glass, conducted a study for the International Window Cleaning Association on the impact of substances that come into contact with architectural glass. This study resulted in the publication of "The Systematic Cleaning and Restoration of Architectural Glass" and a much shorter summary recommendation.
The study showed that the particulates that end up on your windows can cause damage and staining to the surface of the glass that will not be removed in a normal cleaning. In short, Dr. Duffer recommends that your windows be cleaned two to four, or more times per year to prevent possible permanent damage.
You can download both of those documents here:
Call us and we will be happy to give you a quote to clean your windows and our recommendation for your particular situation. We can also assess any damage that has occurred to your windows and let you know if we might be able to restore the glass to its original clarity.
Schedule an appointment today!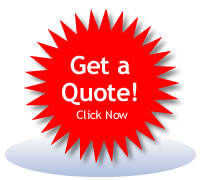 We Accept

Reviews
I highly recommend them!
Their team consistently provides remarkable customer service while delivering superior results.
Robert Gaston, Austin, Texas